As part of our outreach for the DSA of South Georgia, we celebrated World Down Syndrome Day a little early. On March 19th, local families came together all because we share one common thread...we love someone with an extra chromosome.
The pictures from that celebration are now available.
I am coping the post from my own blog over at
http://www.crazybeautifullove.com/
. Enjoy!
This past weekend, I was honored to get together with other families in our first event for the
Down Syndrome Association of South Georgia
. I shared pictures a few days ago from that event in the post:
Just the Beginning
. Well today, I honor my Eslea and all those like her that
ROCK
an extra chromosome by sharing with you the rest of the pictures from our World Down Syndrome Day celebration.
Sit back and relax because the day was beautiful and so are the (oh so very many) pictures.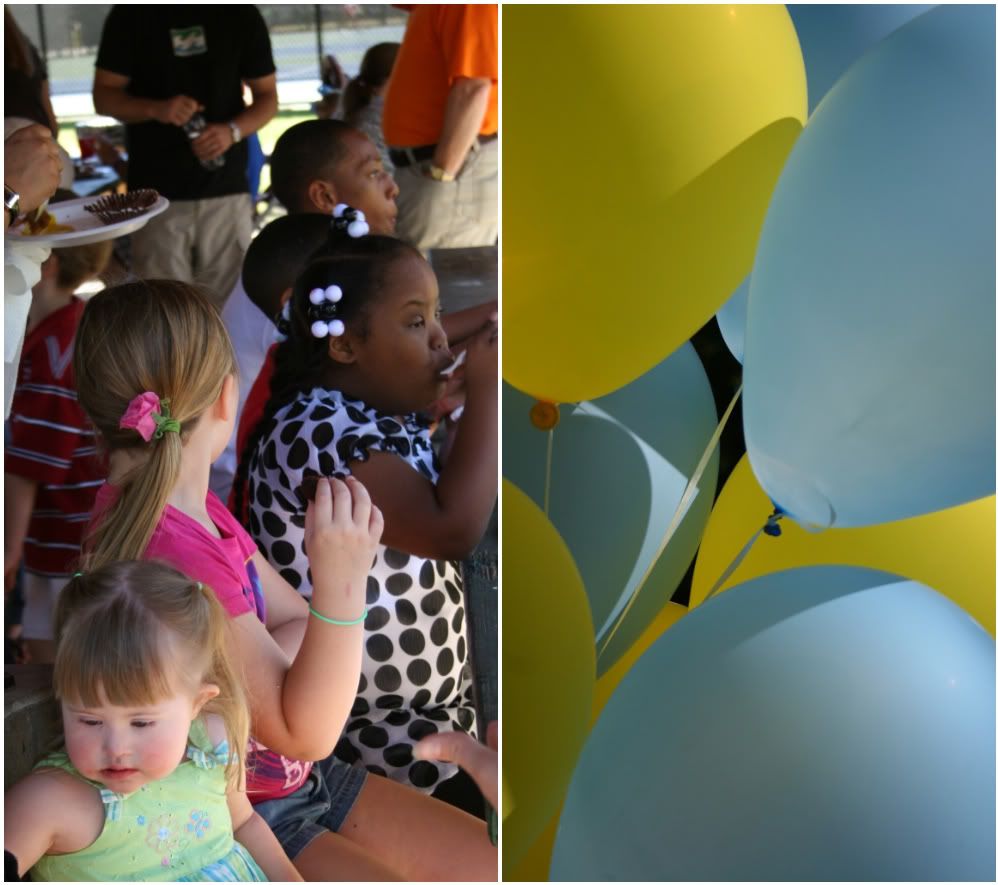 The beauty of having designer genes....
The siblings....
Love. Love. Love.
All the food...
Somehow after all that, we still had time to release balloons in honor of everyone with Down Syndrome...
It was an incredible day.
If you're still here, thank you for taking the time to see what amazing lives our families have all because we are blessed with someone with an extra chromosome.
Until next time!
-erin